The 500 KC Amateur Radio Experimental Group Reception Report Maps for 2006-2011
14 Feb 2012
---
Since 2006, Ralph Wallio, W0RPK, has been steadfast in processing the reception reports which have been posted to the 500KC.com web site by our faithful listeners. He has tabulated, munched, crunched and processed the resulting reams of data into the group of maps shown here.
---
The first map shows the location of out Top Reporters, each of whom have each posted over 100 reception reports to the web site. While our heartiest congratulations are extended to these grizzled veterans of the lightning-filled airwaves for their dedication and sometimes bravery, we also congratulate the many other listeners who have posted one or more reception reports as well.
The next map shows the location of all reporters who have posted one or more reports on the 500KC.com web page.
The remainder of the maps are arranged in ascending numerical order by WD2XSH station.
---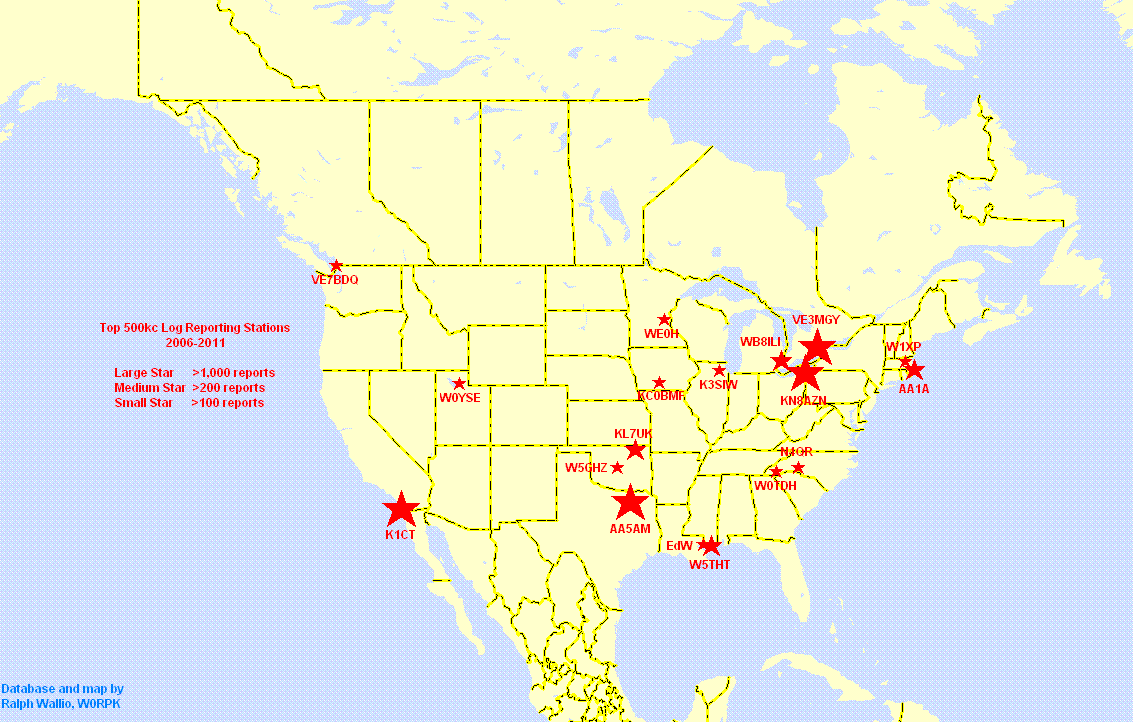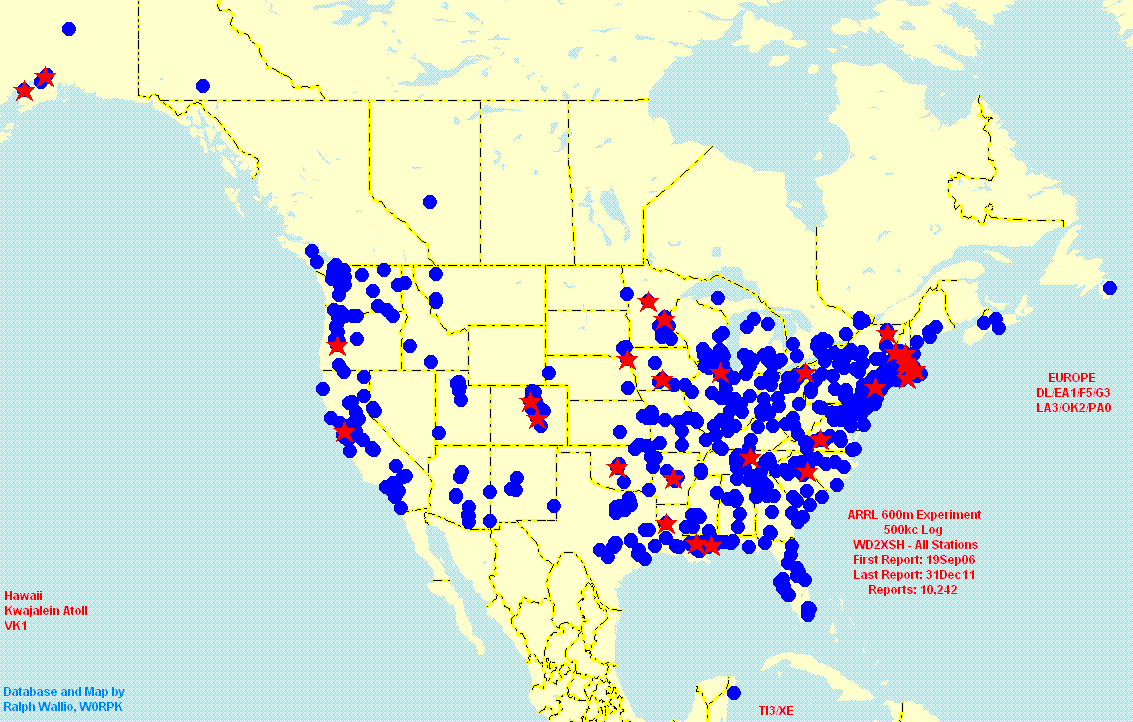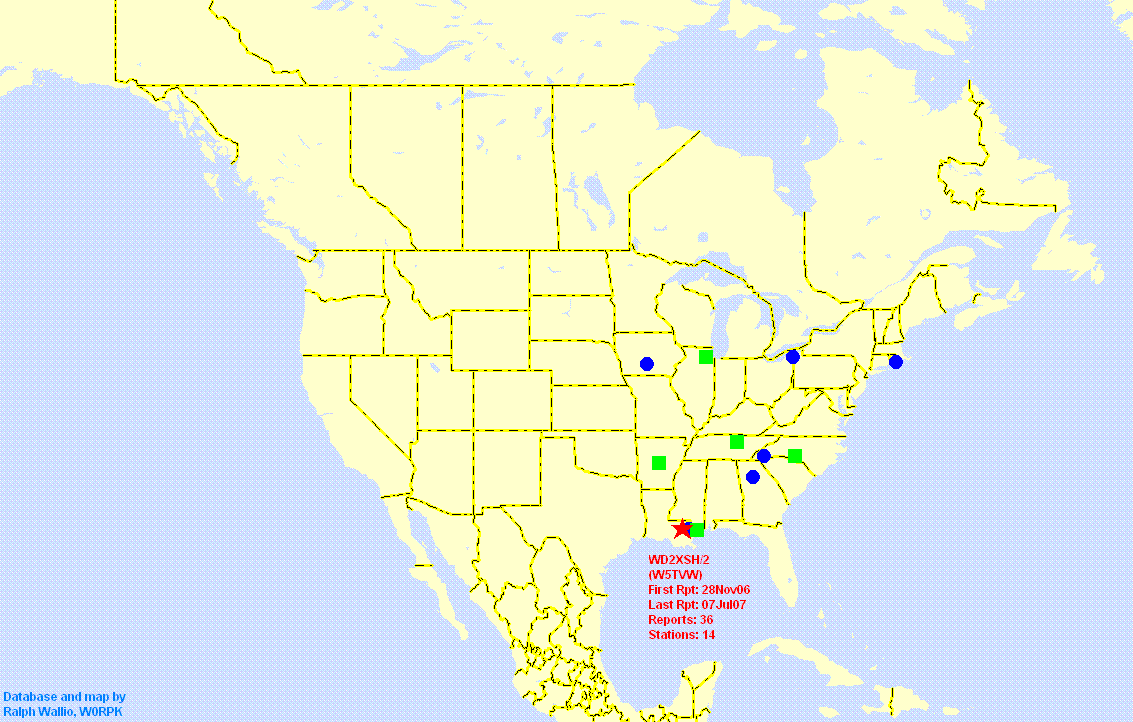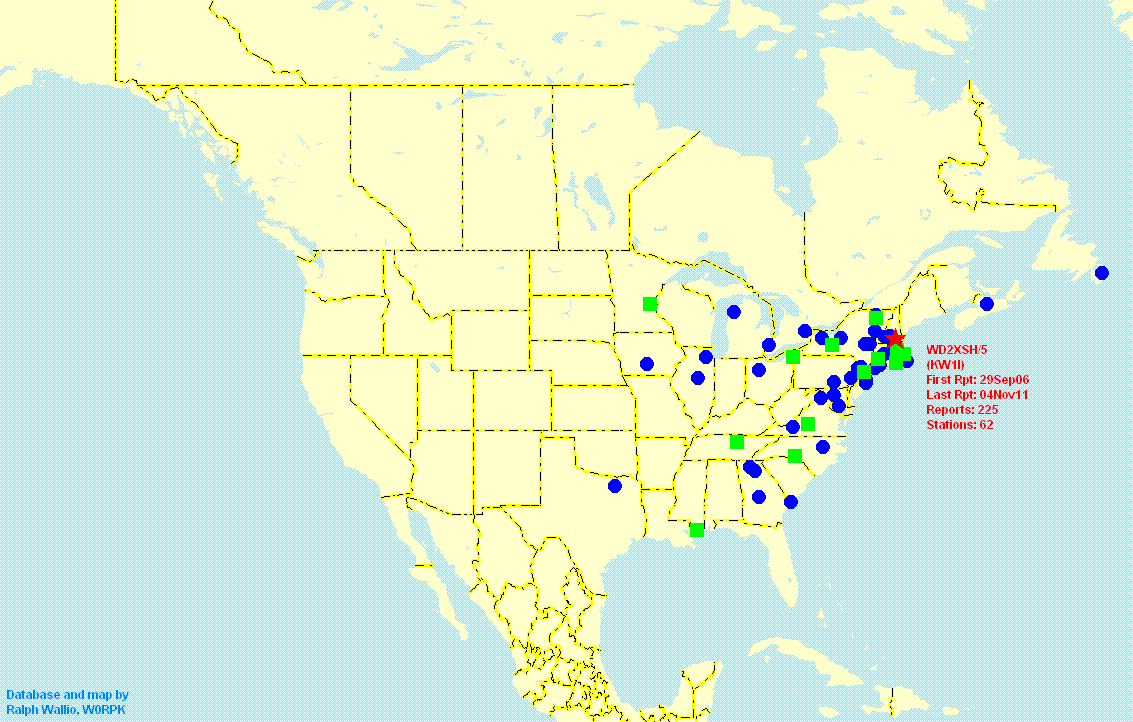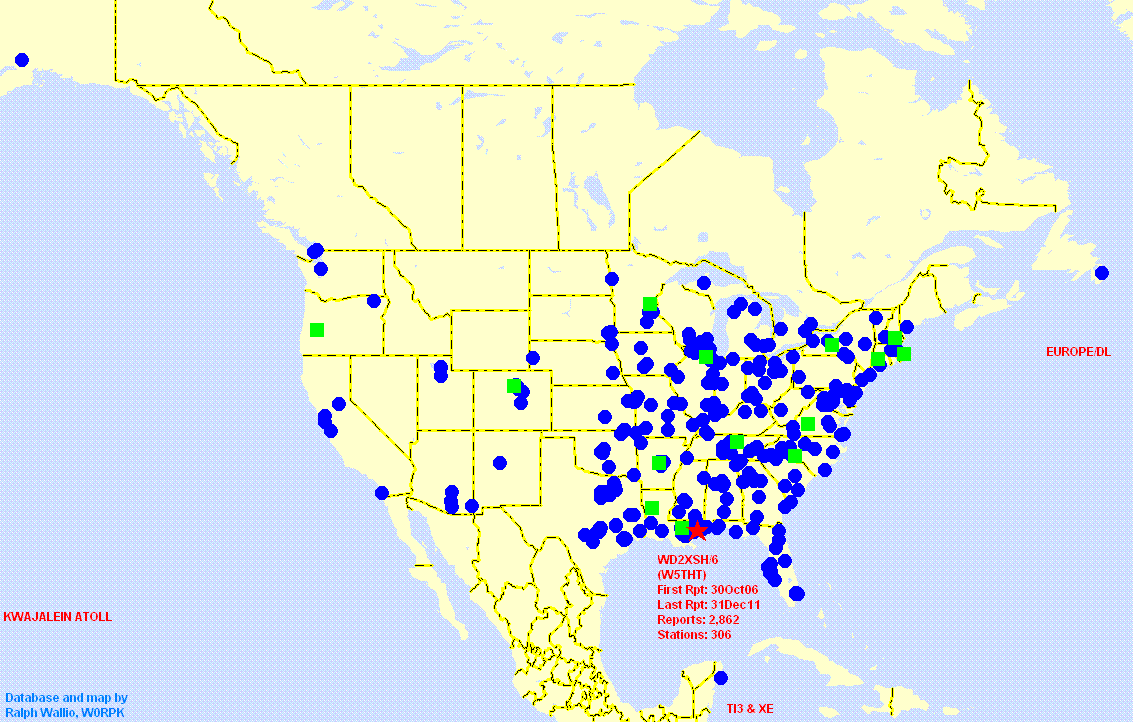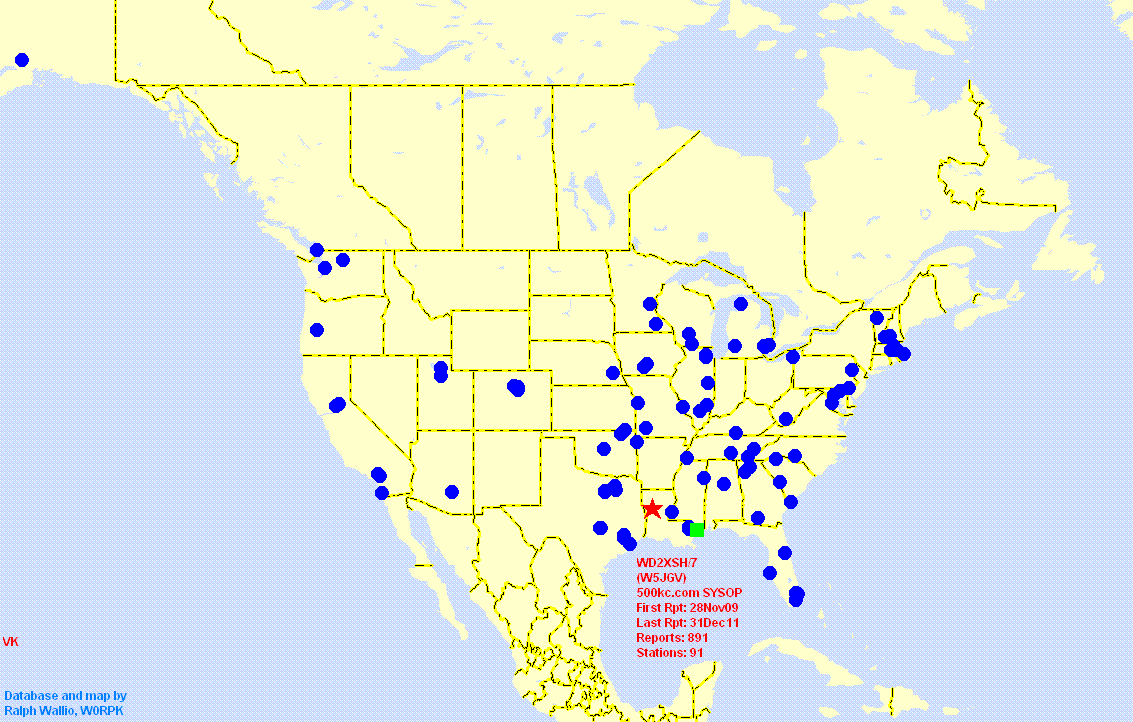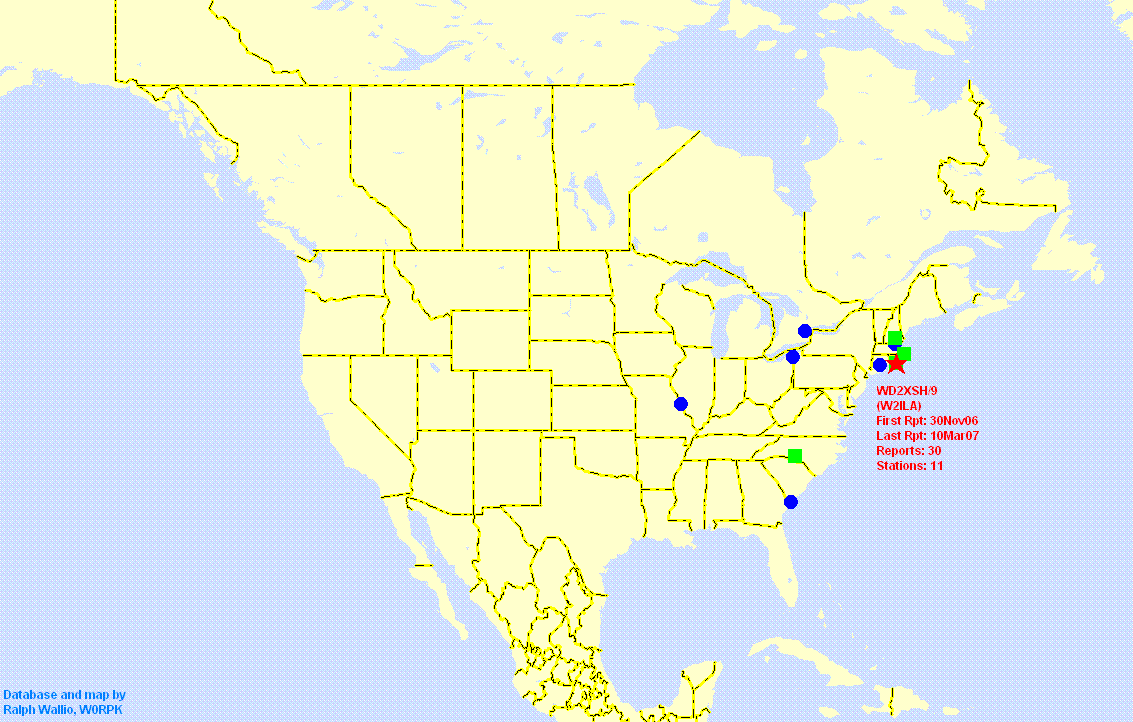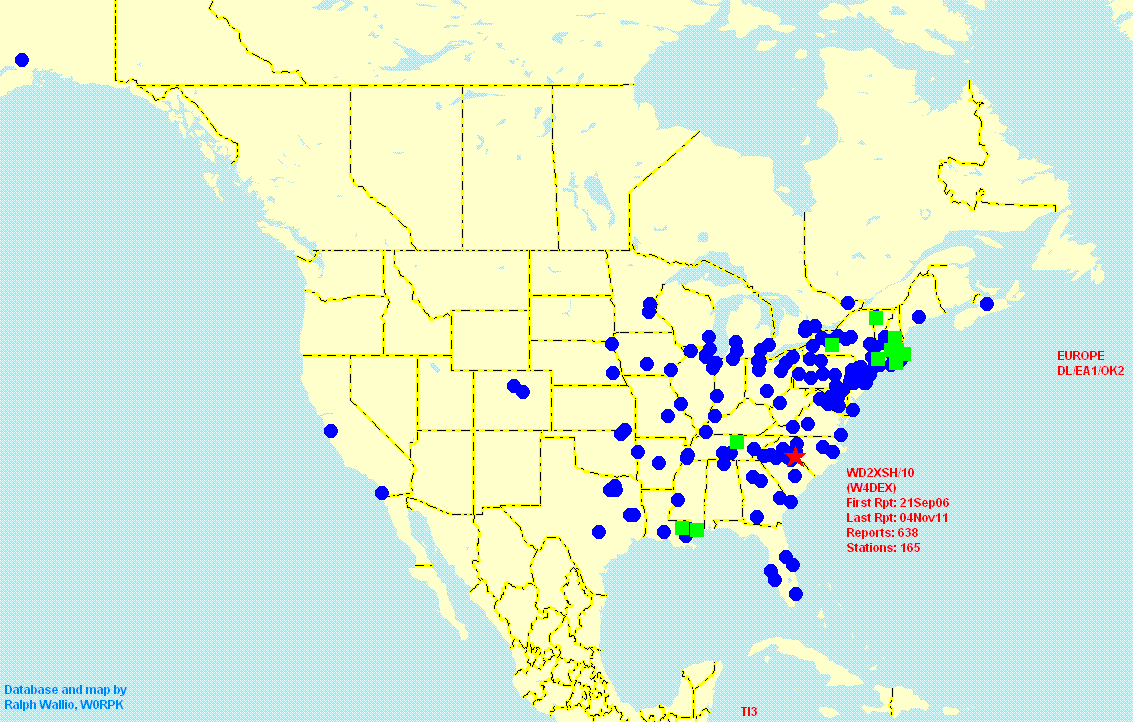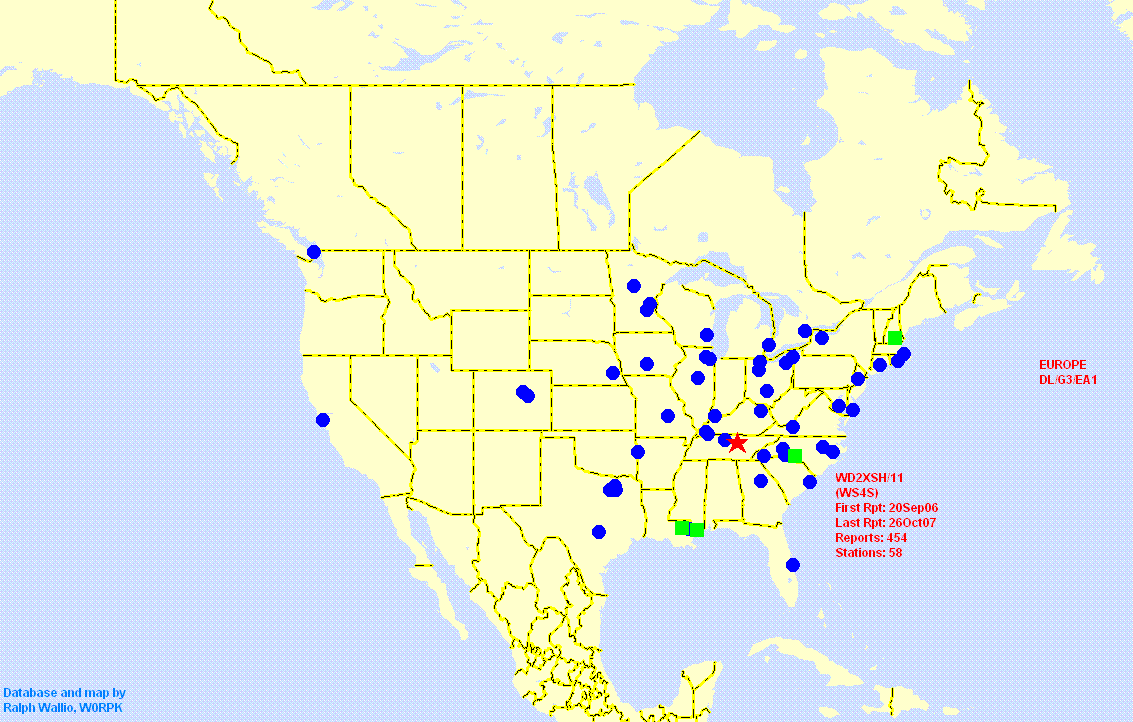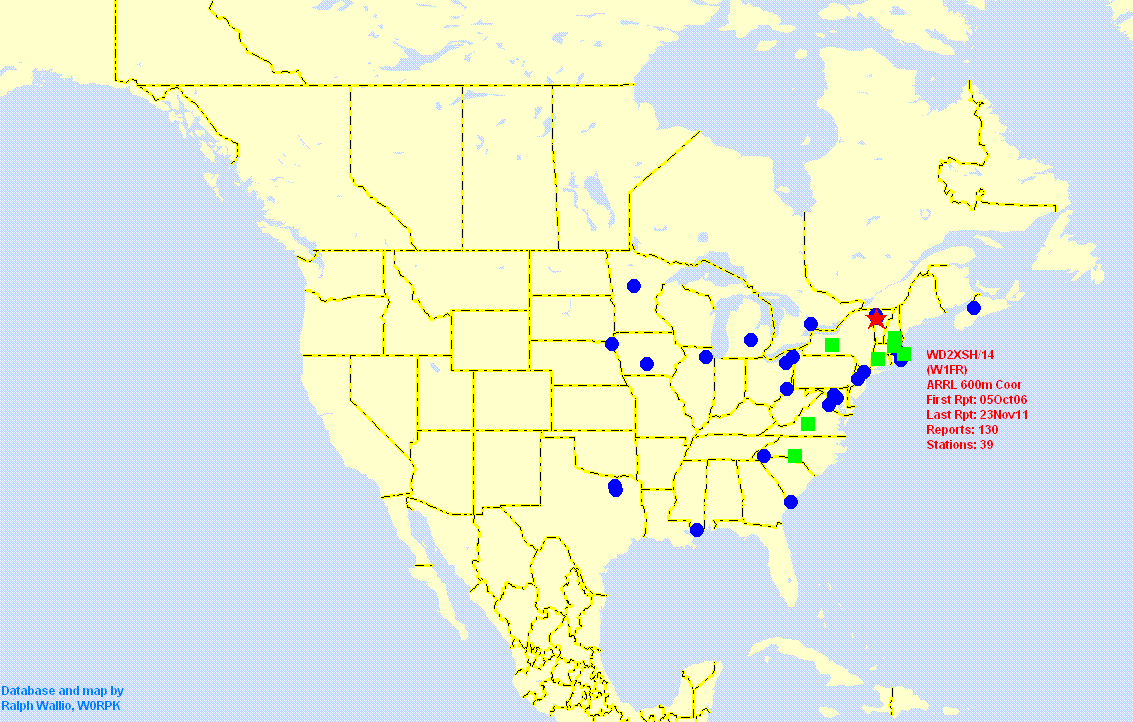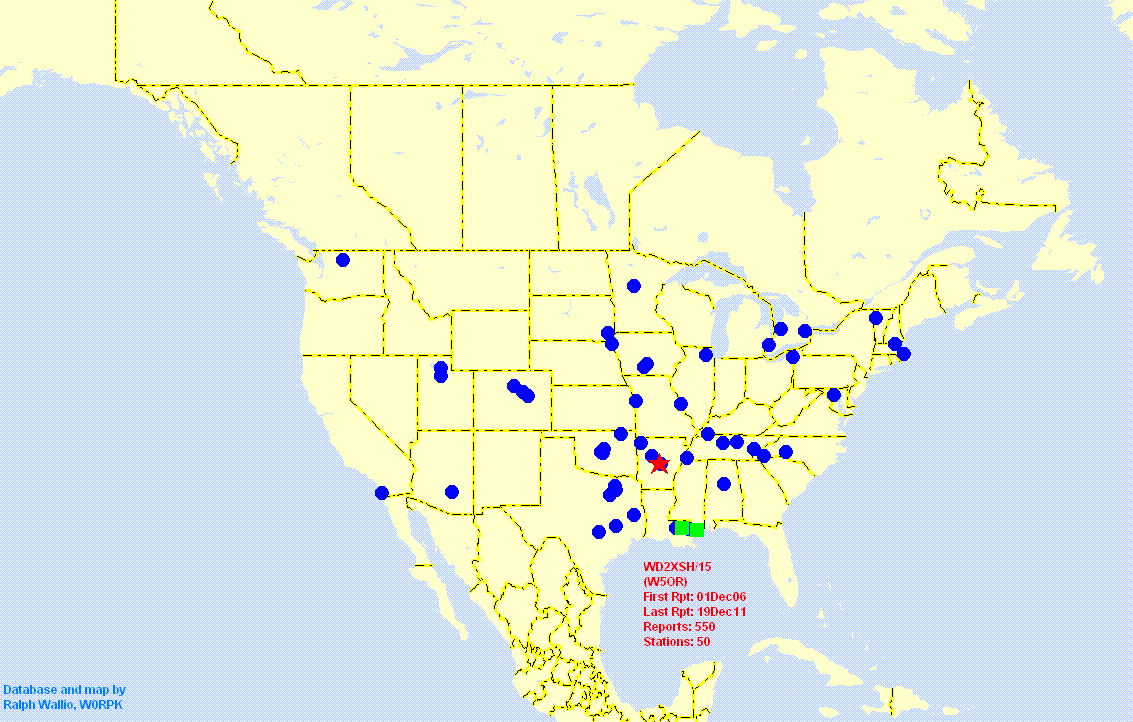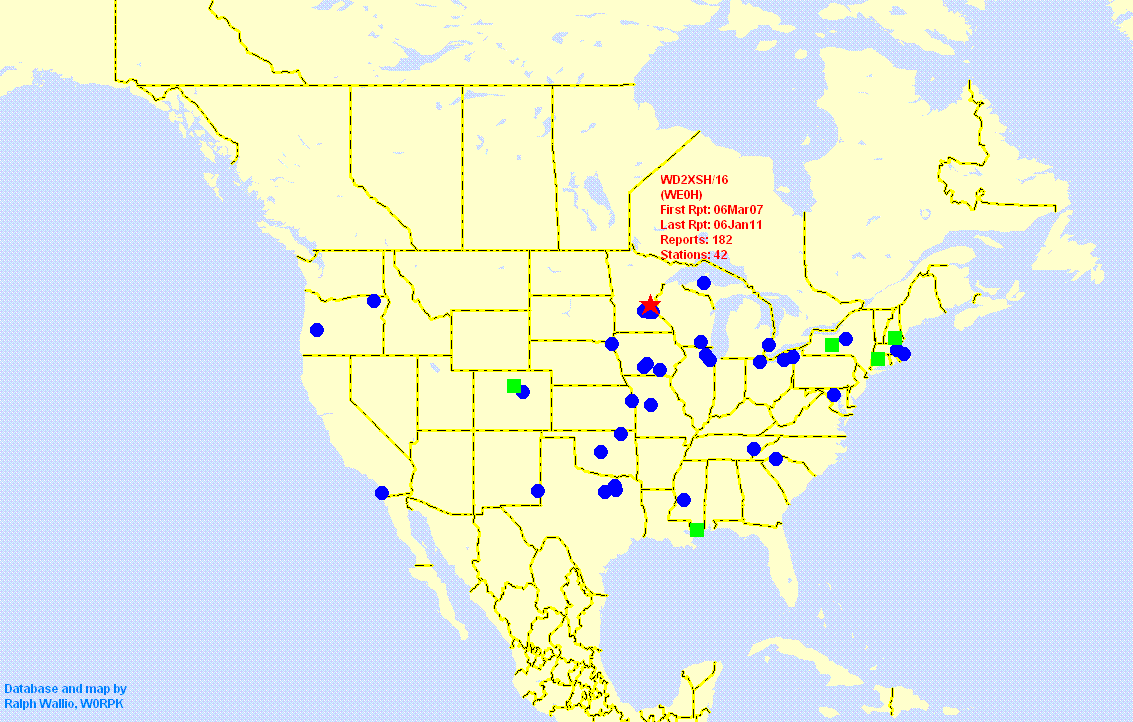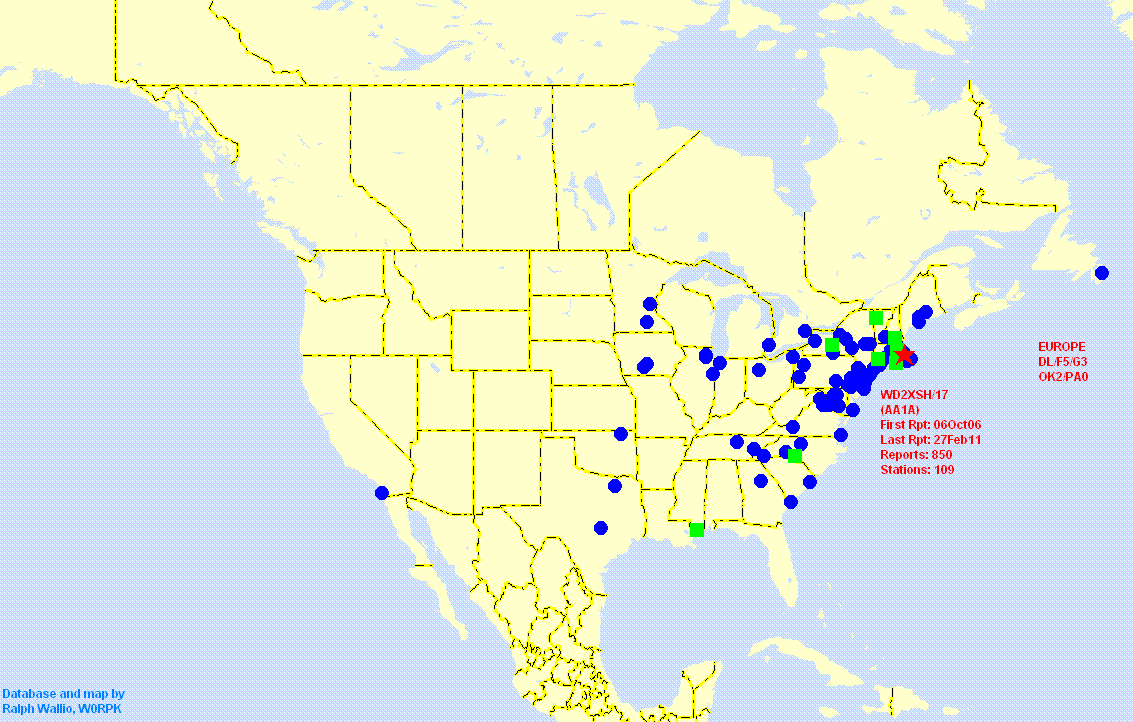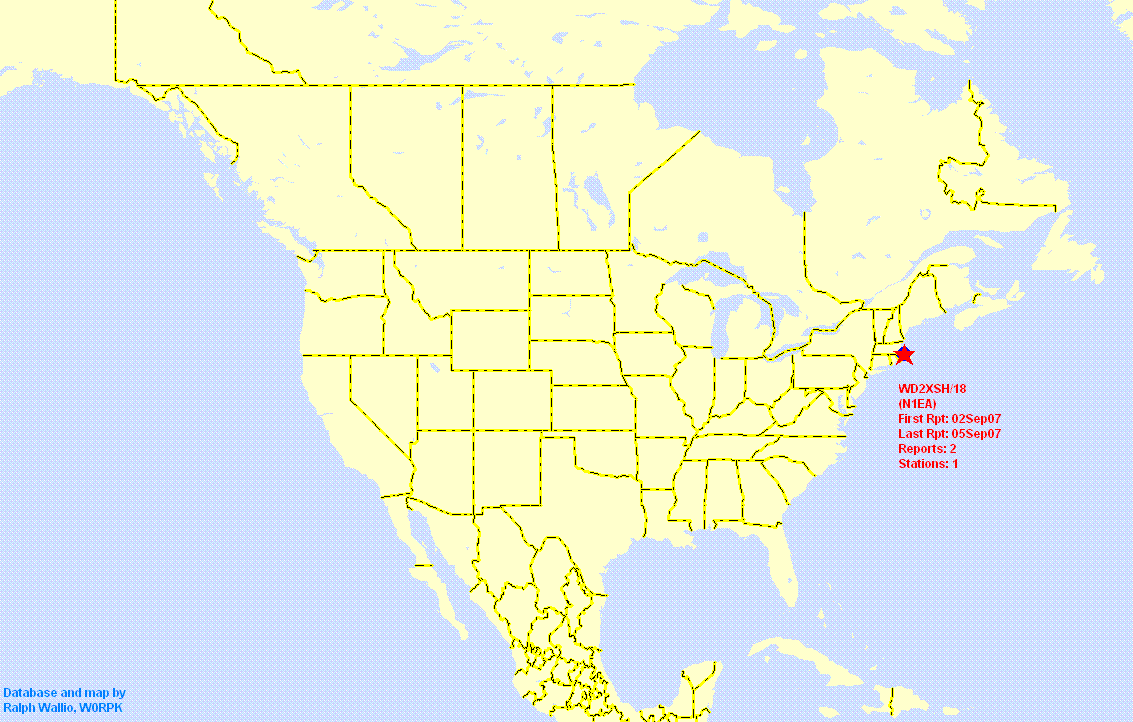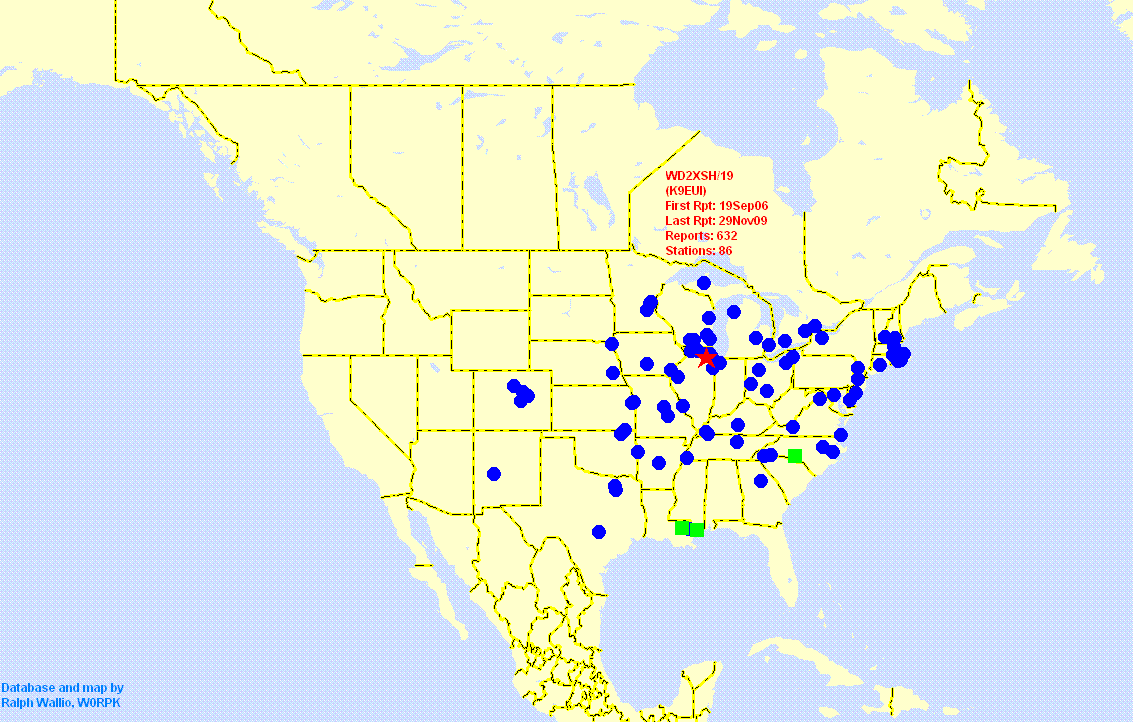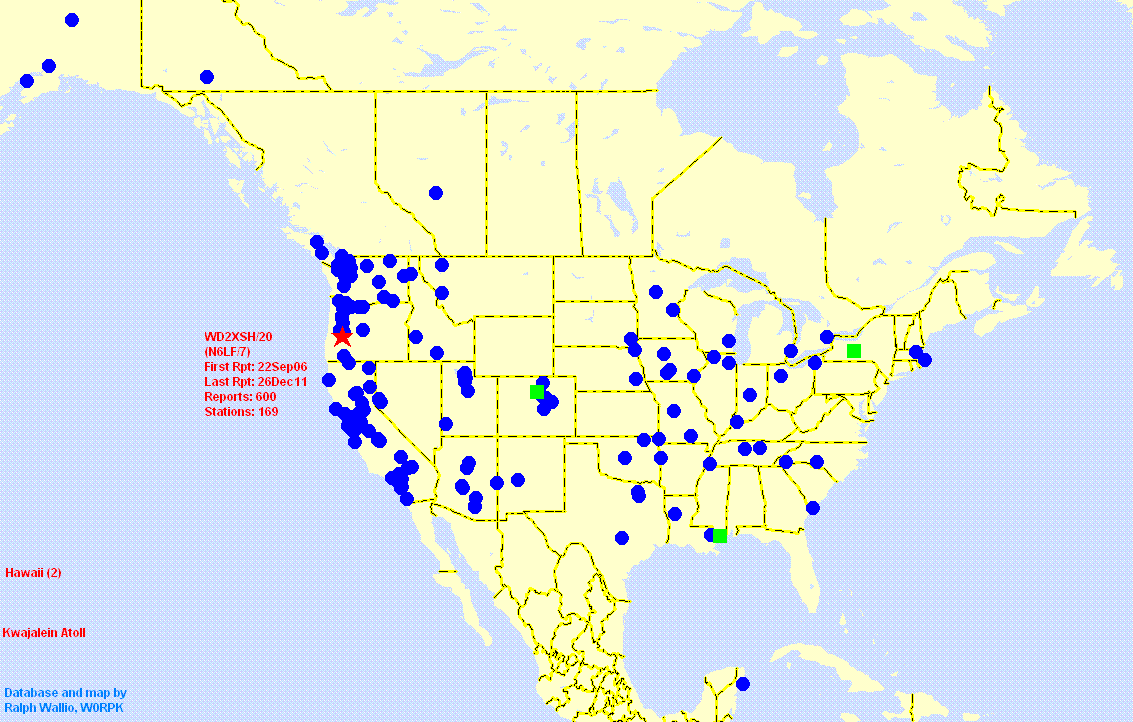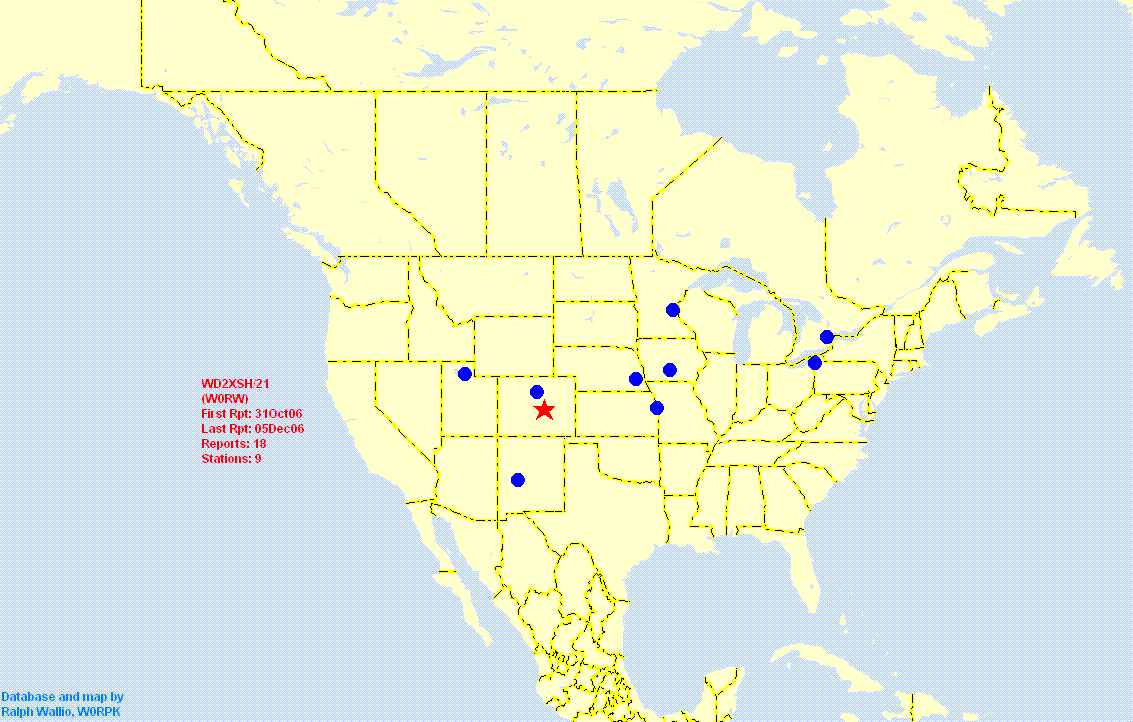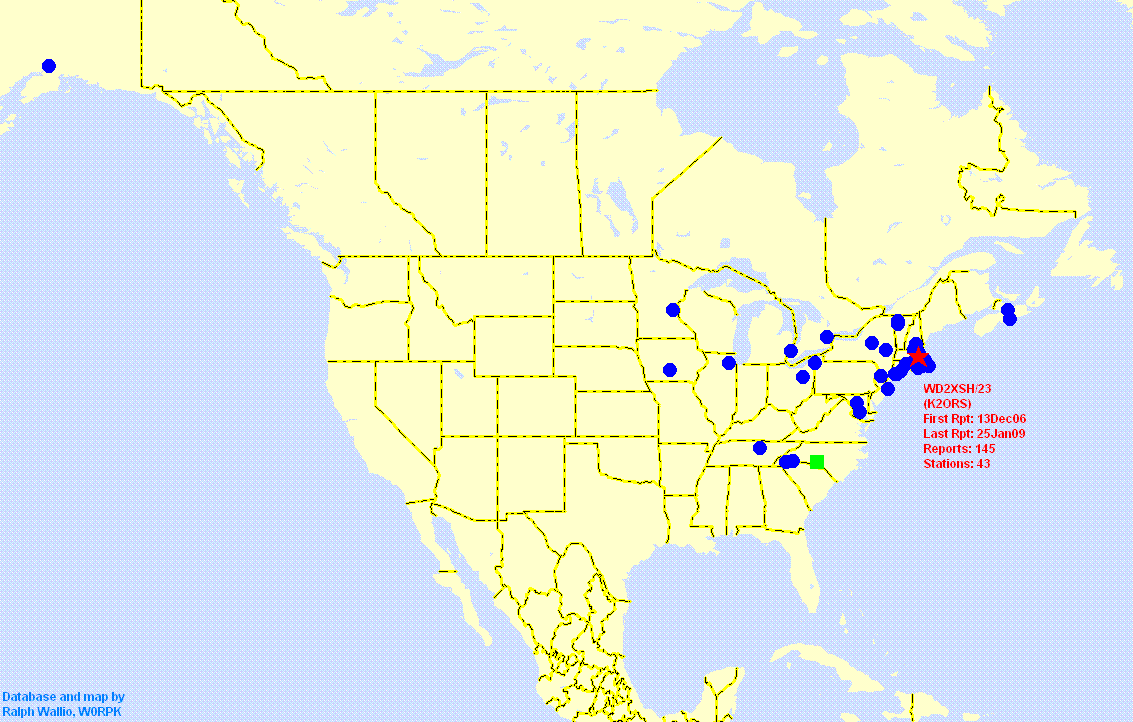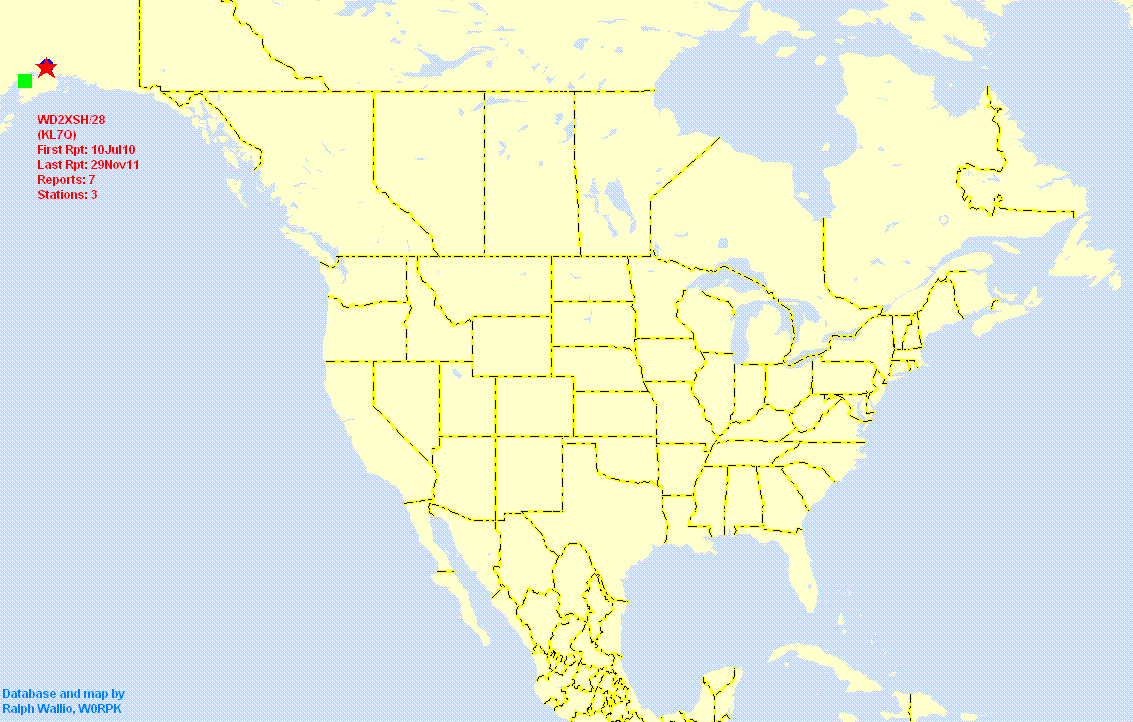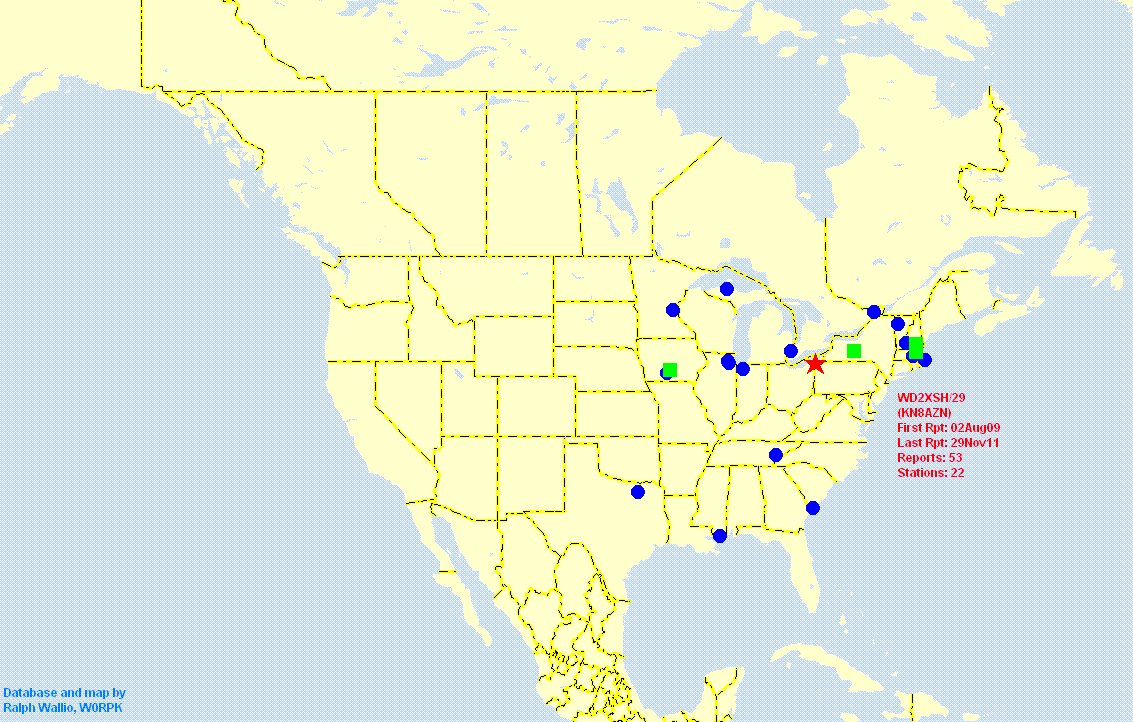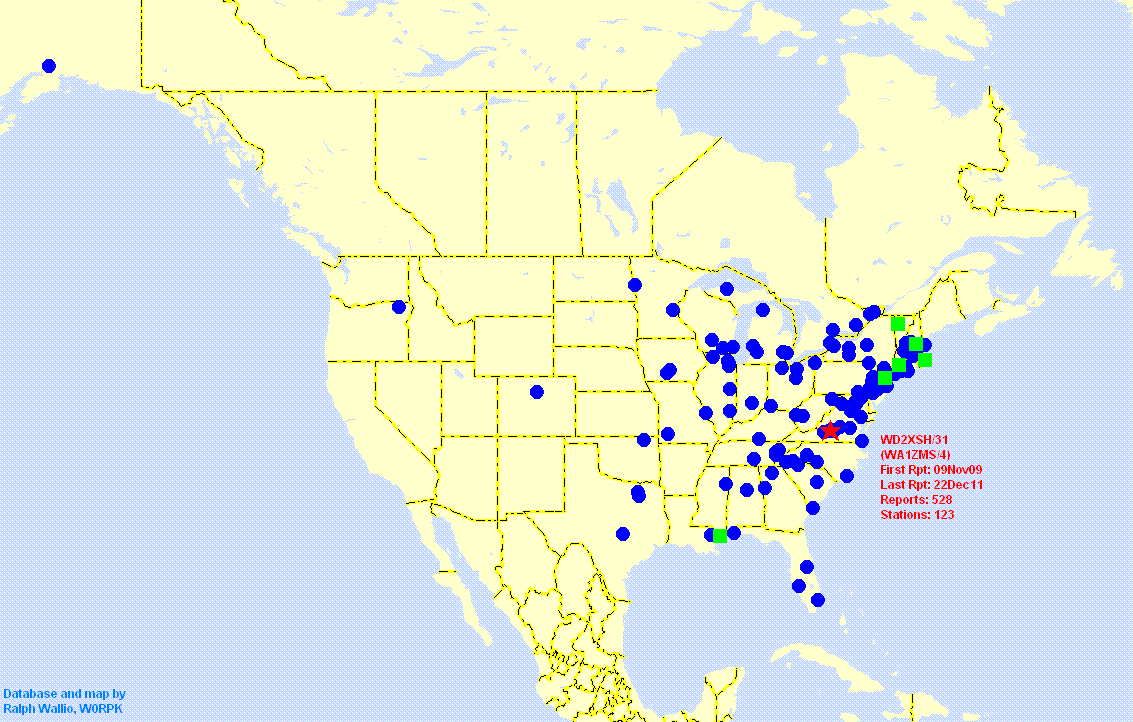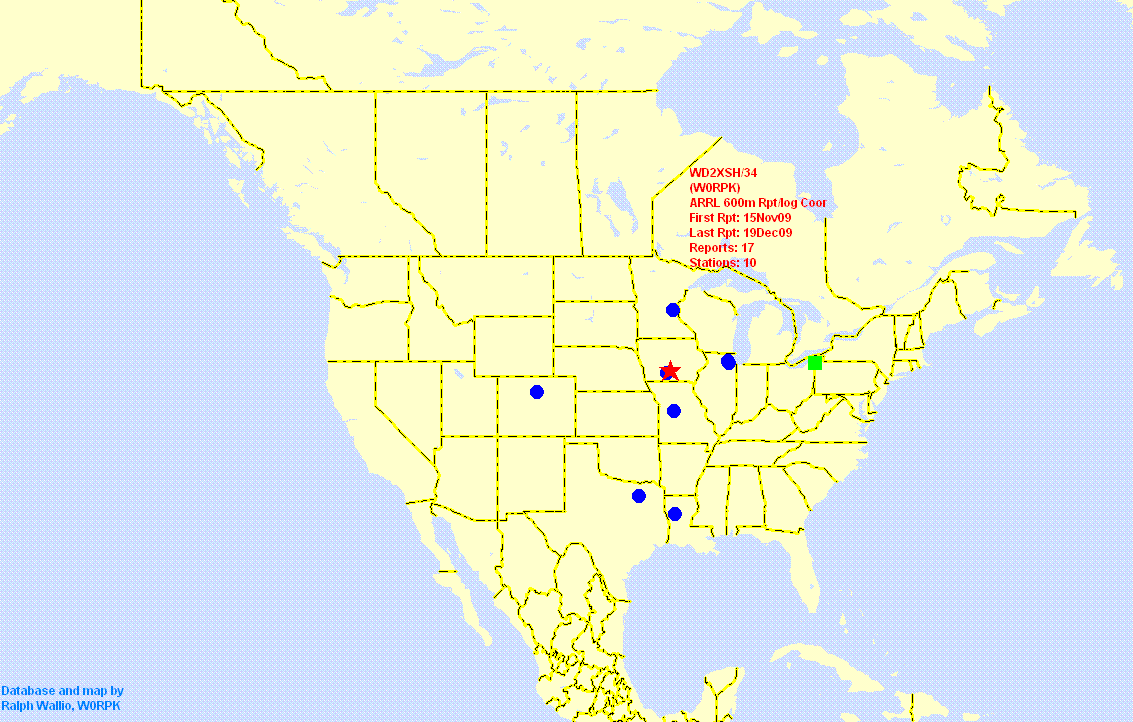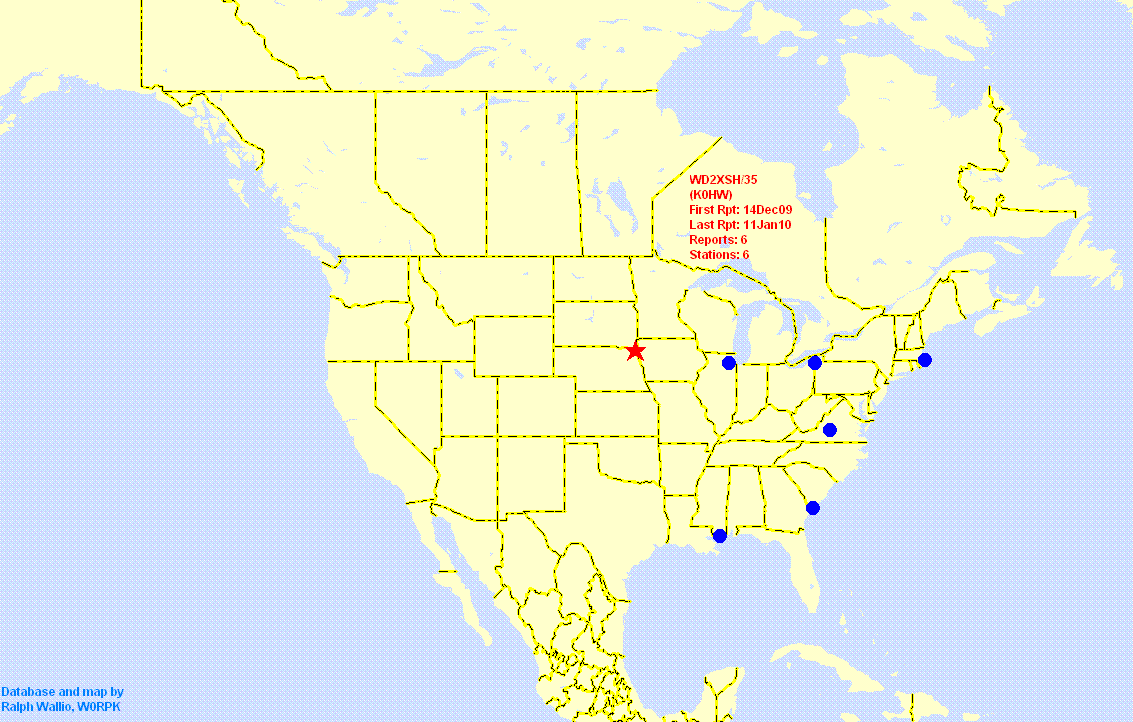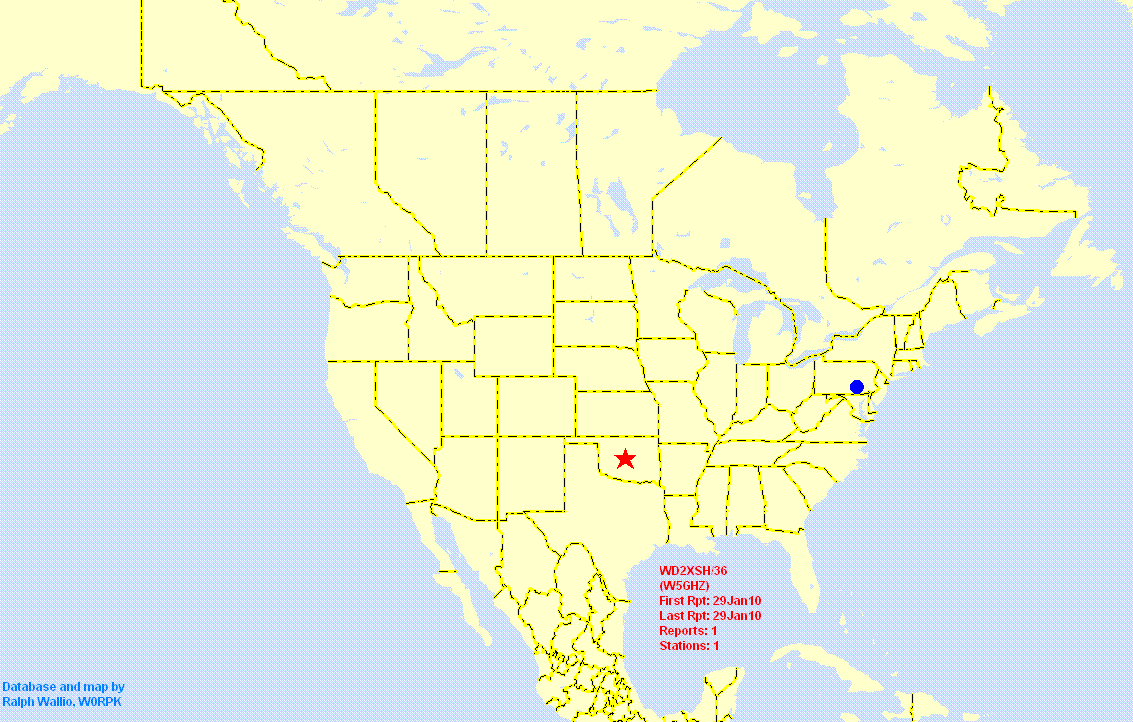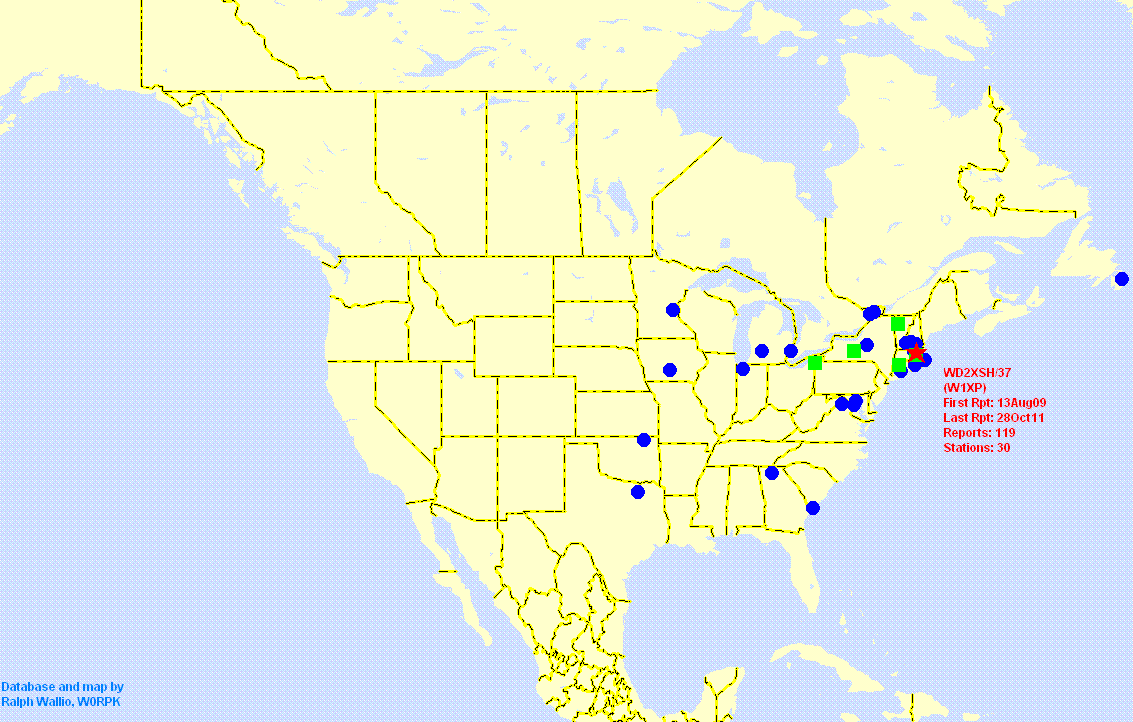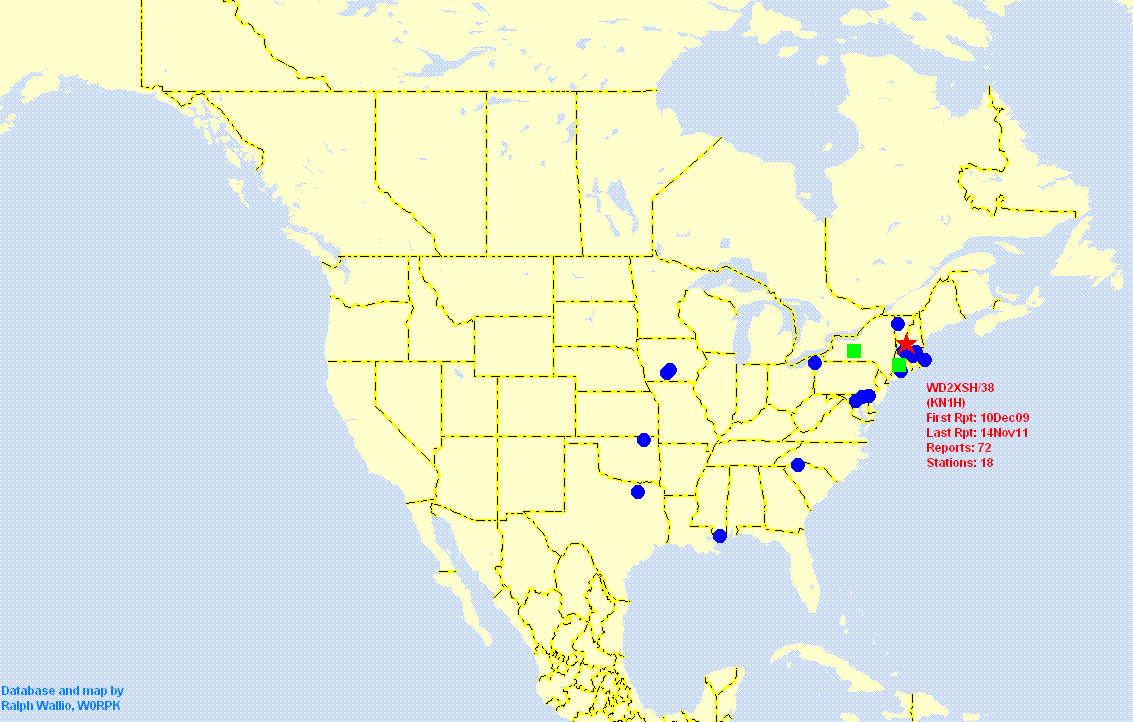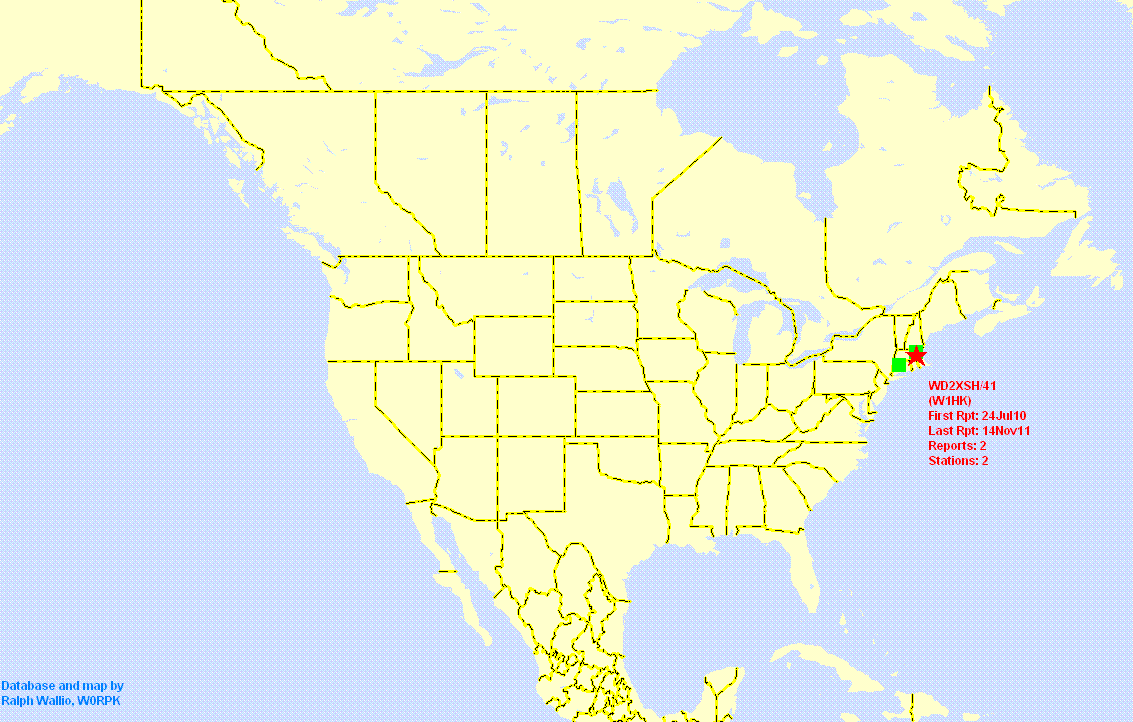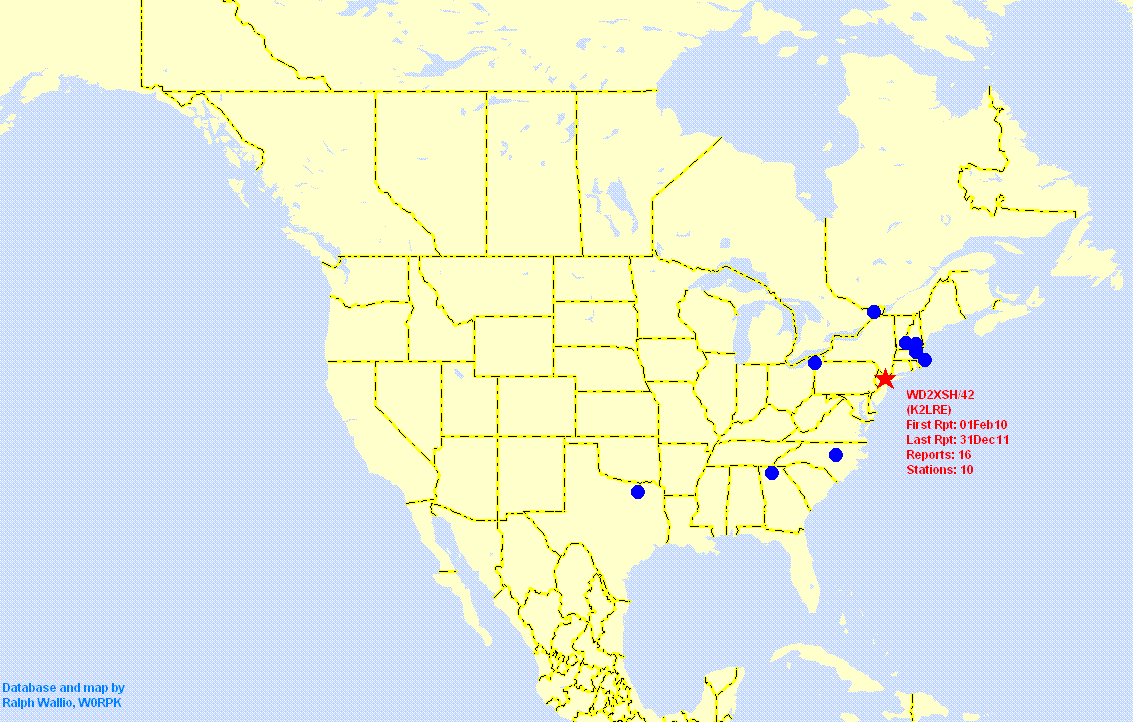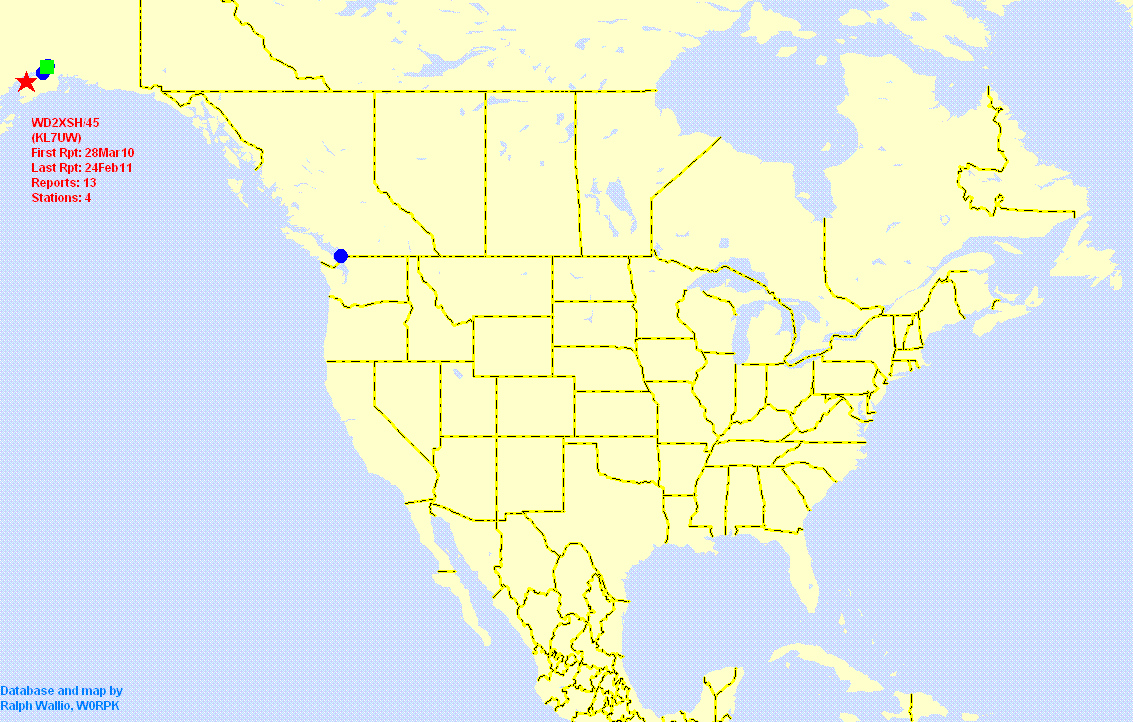 ---
[BACK]